Wiper blades with excellent efficiency for a maximum driving visibility. Exclusive formulation rubber and prepared to withstand the weather.
Rubber profile designed to achieve a constant and uniform pressure that provides an effective and quiet sweep.
Quick and easy installation.
The range
Metallic wipers
Flat wipers
Rear wipers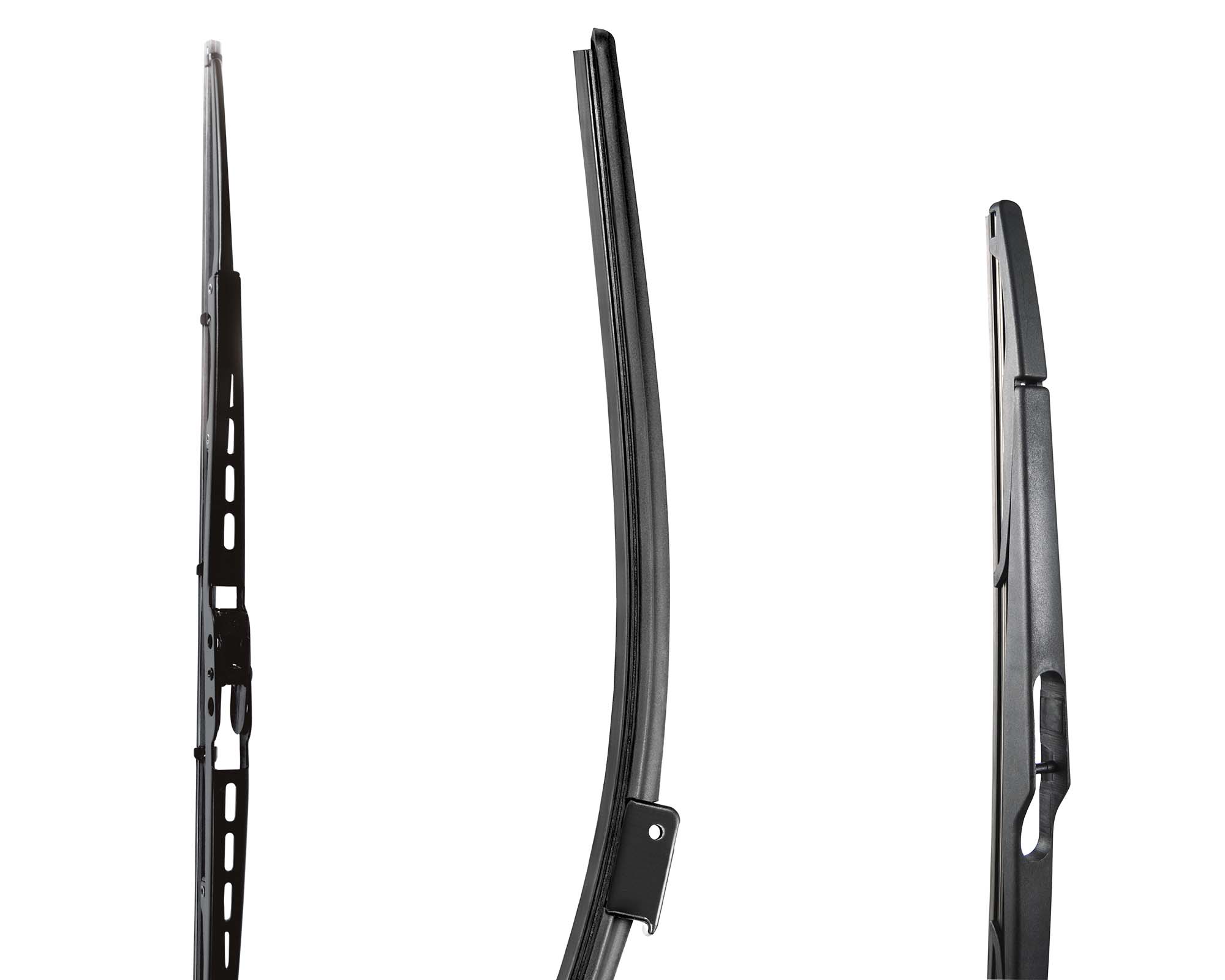 Metallic Duravision
Durability A metallic wiper blade with a high resistance Perfect sweeping angle
Duravision Flex
Aerodynamic design without no metallic parts and with a perfect windscreen fit.
Duravision Rear
Three references 300, 350 and 400 mm for a better visibility in the back side.
Duravision Flex: Fitting Instructions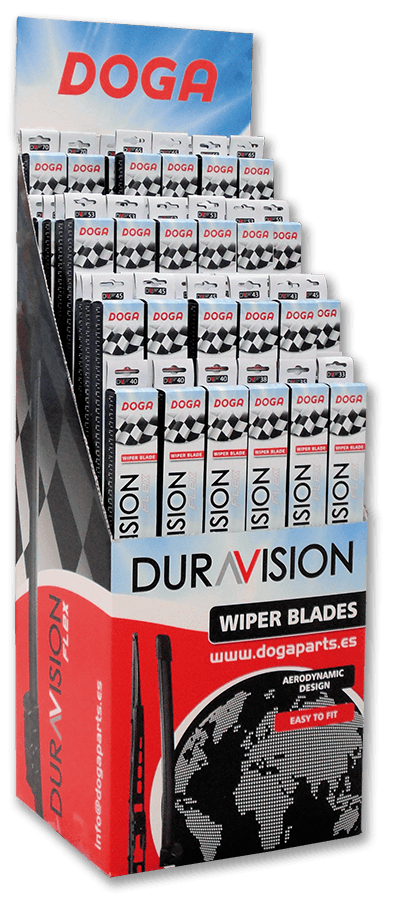 We connect the brand

Merchandising
We have everything to make the brand shine