DOGA, a leading provider in the automotive industry, presents its new range of blowers designed with the highest quality standards to provide a first-class climate control experience.
With more than 400 references available, including more than 1,600 OE references, the wide range of products is designed to meet the needs of any vehicle, from cars to trucks.
DOGA blowers are designed with high quality materials and offer maximum comfort and balance in the climate control of the vehicle. In addition, all blowers are ready to be installed plug and play, which saves time and money for the customer.
It is important to highlight that the blower is a vital component in the climate control of any vehicle, as it is responsible for pushing ambient air over the evaporator for cooling or over the heater for heating, allowing the cold or hot air to circulate inside the vehicle. In addition, the blower is key in road safety, especially when defrosting and defogging windows.
Catalog information is available in the main product catalogs: TecDoc, E.T.A.I. and Kromeda, as well as on the www.dogaparts.es website. Sales are available through B2B TecCom, and all references are presented with packaging that ensures product protection and safety.
DOGA is a supplier to leading global manufacturers, with a product catalog designed to meet various needs and requirements. The company takes pride in offering exceptional service and personalized attention to each of its customers, always committed to their satisfaction.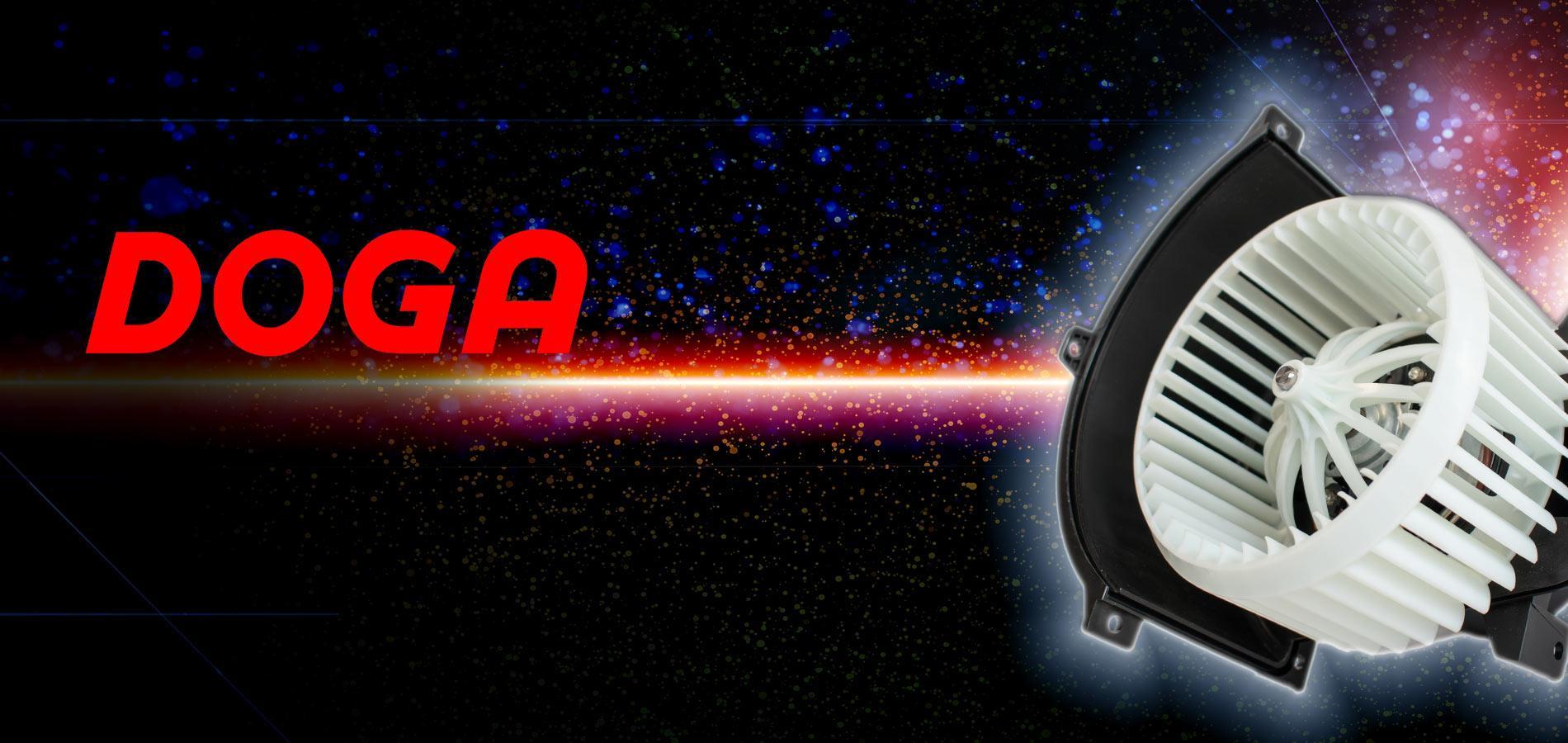 DOGA introduces its new range of blowers.